Vote This November Like Your Life Depended on It!!!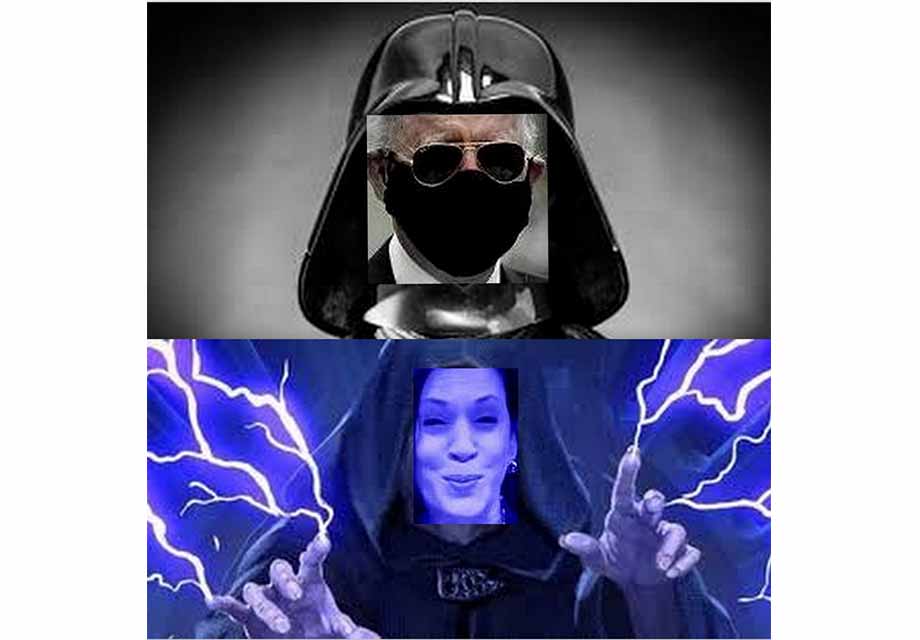 Cast Your Vote for Darth Biden and his sidekick, Emperor Kamalapalpatine!!!
About The Author
I am a retired lawyer living south of the Mason Dixon line. I've always wanted to comment on politics. I write with a twinkle in my eye and in my posts. I hope reading them makes you laugh . . . and think.
Related Posts
August 18, 2019
Introduction to the site
Looking for something?
Make a Donation to Keep Political Satire Alive
No Donation Too Small . . .No Donation Too Big.
Donate
The Meaning of Life Gazette
Subscribe to Blog via Email
Biden's Great New Foreign Policy – Kill Our Allies

May 31, 2021

U.S. officials today acknowledged that the coming American aid to the Palestinians to rehabilitate Hamas will allow them to purchase additional rockets to kill more Jews. What a great foreign policy; kill our allies! The post Biden's Great New Foreign Policy – Kill Our Allies appeared first on The Meaning of Life.

Alan Bianco
NOT EVERYTHING IS A SIMPLE AS BLACK AND WHITE.

April 28, 2021

What is a Protestor and what is an Insurrectionist? The post NOT EVERYTHING IS A SIMPLE AS BLACK AND WHITE. appeared first on The Meaning of Life.

Alan Bianco